Update Required
To play the media you will need to either update your browser to a recent version or update your
Flash plugin
.
buy records
buy mp3
ON TOUR
13.10.15 Grenoble (fra) - Olivier Messiaen Concert Hall
14.10.15 Lyon (fra) - Periscope
16.10.15 Pinswang (at) - Die Villa
17.10.15 Kaltern am See (it) - Kaltern Pop Festival
18.10.15 Bratislava (sk) - Atelier Babylon
19.10.15 Budapest (hun) - Bakelit Multi Art Center
20.10.15 Prague (cz) - Neustadt
21.10.15 Olomouc (cz) - Jazz Tibet Club
22.10.15 Brno (cz) - Praha - Forum for architecture and media
23.10.15 Bamberg (ger) - Irmler Musiksaal ERBA-Campus Uni Bamberg
25.10.15 Dresden (ger) - Scheune
26.10.15 Berlin (ger) - Roter Salon
27.10.15 Rostock (ger) - Barocksaal
28.10.15 Bremen (ger) - Kito
29.10.15 Hamburg (ger) - Golem
31.10.15 Lille (fra) - Espace Saint-Louis
19.11.15 Landau (ger) - Universität Audimax
20.11.15 Bielefeld (ger) - Nummer Zum Platz
21.11.15 Bochum (ger) - Christuskirche
30.01.16 Essen (ger) - Philharmonie (w/ Ensemble)
ALL YOUR LIFE YOU WALK [CD|2xLP|DIGITAL]
CARLOS CIPA is a composer and multi-instrumentalist based in Munich. He has been classically trained on the piano and currently studies contemporary classical composition at the University of Music and Performing Arts in Munich. During his teenage years he started playing drums and gained experience as a member of various bands. Experimenting with different styles of music, he turned back to piano as his main instrument, which facilitates to find his way towards composition and improvisation, before releasing his debut "The Monarch and the Viceroy" on Denovali Records in 2012. Over the last three years CARLOS CIPA played over 60 concerts all over Europe and shared the stage with like-minded musicians like HAUSCHKA, ÓLAFUR ARNALDS and VALGEIR SIGURDSSON.

"All Your Life You Walk" is his long awaited second solo album. Carlos Cipa created unique contemporary compositions fraught with beauty, tension and emotional intensity, clearly presenting the unique voice of a composer, who is fascinated by classical and contemporary composers ranging from MOZART, DEBUSSY or RAVEL to STEVE REICH and DAVID LANG, but is also inspired by modern bands like THE NATIONAL or MOGWAI.

While his first full-length solo album "The Monarch and the Viceroy" (2012) is invariably based on the piano, his second publication "Relive"(2013) – a collaborative EP with pianist/composer SOPHIA JANI – adds sounds from the inside of the piano to the compositions. On his sophomore record "All Your Life You Walk" he continues this idea by electronically altering these atmospheric sounds and gentle beats, combining them with sounds from various other instruments, before adding them to his distinctive piano playing. Over the last two years, CARLOS CIPA has been collecting instruments, that were not longer in use: An Upright Piano, a Guitaret - a very rare instrument built by Hohner in the 1960s, previously played as well by musicians like WARREN ELLIS, LEO ABRAHAM or Icelandic experimental band MÙM -, an old Framus bass guitar from the 1960s, a marimba and a "Bavarian Hackbrett" (known as hammered dulcimer), that were getting all dusty in the attic of two childhood friends, an Oceanharp, a Glockenspiel, a few other percussion instruments and an old radio receiver, that belonged to his grandparents.

"All your life you walk" is a contemporary piano album, self-recorded, -performed and –produced in Carlos Cipa's very own "Beatschuppen Studio". Though each piece is framed as a coherent song, it's all pieces combined that create a musical flow, spanning over the whole album, with pieces converging and so-called fragments, that either lead over or build a contrast to the surrounding pieces. This might be seen as a consequence of the writing process, a combination of modern songwriting and classical composition that approaches the idea of writing an album as a musical form, where the songs serve as movements similar to a classical symphony or a sonata. Conceived as concept album "All your life you walk" should be listened to as a whole.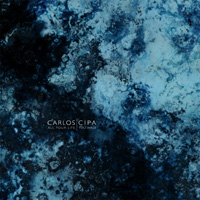 ALL YOUR LIFE YOU WALK
buy cd · vinyl
· mp3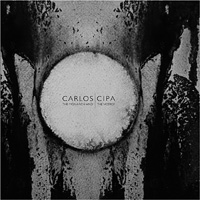 THE MONARCH AND THE VICEROY
buy cd · vinyl
· mp3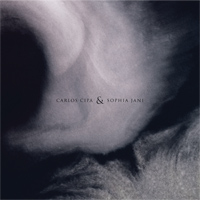 C.C. & SOPHIA JANI - RELIVE
buy cd · vinyl
· mp3